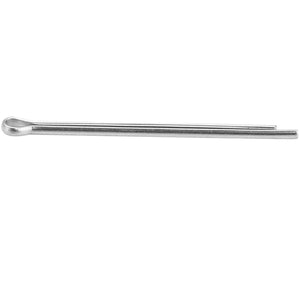 Product Description
These cotter pins are made from the best stainless steel for your Mag Plug™ oil drain plug.  With excellent corrosion resistance, these cotter pins are made to last and can be reused with proper care. 
Backed with a 100% money-back guarantee, you simply can't go wrong with these premium stainless steel cotter pins.  Don't settle for anything less.

Click ADD TO CART and buy with confidence!